There are very few business enterprises across the world, which at 100 years, are still firing on all cylinders to reach an even higher orbit of growth. ITC is one such enterprise.
The ITC story is one of transformation from a single product company to one of India's largest multi-business corporate enterprises in the private sector. This long and inspirational journey of challenge and change has unfolded in tandem with India's own evolution and growth across ten decades. These 100 inspiring years have been marked by an overarching Vision to serve a larger national purpose, to live by the strong Values of Trusteeship and to nourish internal Vitality to create superior value for all stakeholders.
It has been the journey of an organisation that has consciously put Country before Corporation - an enterprise that proudly echoes the credo 'Let's Put India First'. It has been a journey of leadership, not only in shareholder value creation, but also in serving all stakeholders and in meeting societal expectations. It has been a voyage that has brought ITC global recognition as an exemplar in sustainability practices - the only company in the world of its size to be carbon positive, water positive and solid waste recycling positive. This long and eventful travel across a century has been particularly meaningful and satisfying because it has enabled ITC to create over 5 million sustainable livelihoods.
With a market capitalisation of more than Rs.100,000 crores, ITC steps into its next century with an ambitious portfolio of businesses for tomorrow that span Fast Moving Consumer Goods, Paper & Packaging, Hotels, Agri-Business and Information Technology. Its aspirations are matched by its formidable array of enterprise capabilities - deep consumer insights, international quality products, world-class human capital, globally contemporary business processes, powerful brands, an excellent trade marketing and distribution infrastructure and investments in cutting-edge R&D.
Like all long and eventful journeys, ITC's too had a small beginning, way back in 1910 when the British owned Imperial Tobacco Company set foot in Calcutta. The mass produced cigarette was still a novelty then. High quality Virginia tobaccos had never been grown in this vast subcontinent. Even before the Company was registered as 'Imperial Tobacco', it had already set up India's first cigarette factory at Munger (1908) and commenced tobacco leaf buying operations in Andhra Pradesh (1909). Around 1911, the Company started working in partnership with farmers in South India for crop development. The Indian Leaf Tobacco Development Company was set up in 1912.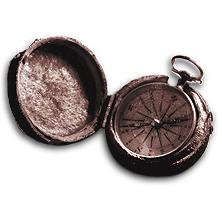 The focus, even then, was on exploration, improvisation and innovation. Working with farmers and experts, right blends were developed from tobacco grown in untried tracts. New sources were located and farming was encouraged and supported. Ways and means to reach products to markets across vast distances in a poorly connected subcontinent were found and fostered. Communicating in a dozen different languages across a patchwork of cultures, the Company honed its skills in building and growing brands and nurturing markets. At the time of Independence, ITC had achieved self-sufficiency in raw material by helping to establish the cultivation of flue-cured Virginia tobacco in the country. It had five cigarette and two leaf processing factories, one printing and packaging unit and was in the process of setting up another - one of the most modern of that time.