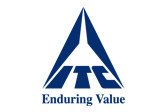 ITC's Branded Packaged Foods business is one of the fastest growing foods businesses in India, driven by the market standing and consumer franchise of its popular brands - Aashirvaad, Bingo! Sunfeast, Fabelle, Sunbean, Yippee! Kitchens of India, B Natural, ITC Master Chef, Farmland, mint-o, Candyman and GumOn. The Foods business is today represented in multiple categories in the market - Staples, Spices, Biscuits, Confectionery & Gums, Snacks, Noodles & Pasta, Beverages, Dairy, Ready to Eat Meals, Chocolate, Coffee and Frozen Foods.
ITC's uncompromising commitment to the health and safety of its consumers ensures adherence to the highest levels of quality, safety and hygiene standards in manufacturing processes and in the supply chain. All ITC-owned manufacturing units are Hazard Analysis and Critical Control Point (HACCP) certified. The quality performance of all manufacturing units is monitored continuously online. Going beyond process control, ITC ensures that quality standards are scrupulously adhered to while choosing ingredients that go into the preparation of its food products. (Know more about ITC's Food Policy)
ITC's Foods brands delight millions of households with a wide range of differentiated, value-added products developed by leveraging ITC's in-house R&D capabilities, relevant consumer insights, a deep understanding of the Indian palate gained from its Hotels business, its agri-sourcing & packaging strengths, exciting, innovative communication and an unmatched distribution network.
The business continues to invest in every aspect of manufacturing, distribution and marketing to ensure that it can leverage emerging opportunities and fulfill its aspiration of being the most trusted provider of Branded Packaged Foods in the country. ITC's Foods business also exports its products to the key geographies of North America, Africa, Middle East and Australia.
For trade enquiries or institutional, bulk and gifting requirements please write to: kitchensofindia@itc.in
Links to Press Releases
Nov 15, 2018

Nov 02, 2017
Links to Press Reports
Nov 16, 2018

Nov 16, 2018

Nov 15, 2018

Nov 09, 2018

Nov 07, 2018

Oct 31, 2018

Oct 31, 2018

Oct 31, 2018

Oct 30, 2018

Sep 04, 2018

May 01, 2018

Apr 18, 2018

Apr 11, 2018

Apr 11, 2018

Mar 20, 2018

Mar 20, 2018

Mar 08, 2018

Mar 07, 2018

Mar 07, 2018

Mar 06, 2018

Mar 06, 2018

Mar 06, 2018

Dec 15, 2017

Dec 15, 2017

Dec 15, 2017

Dec 15, 2017

Dec 14, 2017

Nov 03, 2017

Nov 03, 2017

Nov 03, 2017

Nov 03, 2017

Nov 03, 2017

Nov 02, 2017

Nov 02, 2017

Jun 30, 2017

May 14, 2017

Apr 20, 2017

Apr 20, 2017

Jan 09, 2017

Dec 14, 2016

Jul 04, 2016

Jun 23, 2016

Jun 17, 2016

Jun 14, 2016

Jun 10, 2016

Jun 10, 2016

Jun 04, 2016

Jun 01, 2016

May 17, 2016

May 17, 2016

Mar 22, 2016

Jan 19, 2016

Jan 19, 2016

Dec 28, 2015

Dec 28, 2015

Dec 07, 2015

Oct 29, 2015

Oct 29, 2015

Oct 29, 2015

Oct 26, 2015

Jun 30, 2015

Jun 30, 2015

Jun 01, 2015

Apr 14, 2015

Mar 03, 2015

Feb 21, 2015

Jan 14, 2015

Dec 20, 2014

Nov 26, 2014

Oct 03, 2014

Sep 01, 2014

May 16, 2014

Mar 01, 2014

Feb 03, 2014

Dec 04, 2013

Nov 07, 2013

Sep 24, 2013

Jun 24, 2013

Jun 03, 2013

Mar 11, 2013

Jun 06, 2012

May 28, 2012

Feb 09, 2012

Feb 02, 2012

Dec 19, 2011

Oct 24, 2011

Sep 11, 2011

Aug 17, 2011

May 01, 2011

Jan 17, 2011

Sep 27, 2010

May 03, 2010

Feb 01, 2010

Jan 12, 2010

Oct 19, 2009

May 06, 2009

Mar 04, 2008

Jan 08, 2008

Nov 07, 2007

Sep 19, 2007

Aug 17, 2007

Aug 01, 2008

Aug 01, 2007

Jun 06, 2007

Mar 28, 2007

Mar 10, 2007

Oct 30, 2006

Aug 30, 2006

Apr 03, 2006

Mar 27, 2006

Mar 22, 2006

Feb 21, 2006

Dec 05, 2005

Aug 11, 2005

Apr 20, 2005

Apr 04, 2005

Apr 04, 2005

Dec 05, 2004

Oct 07, 2004

Sep 27, 2004

Jul 29, 2004

Mar 22, 2004

Nov 09, 2003

Oct 02, 2003

Sep 20, 2003

Sep 18, 2003