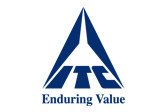 ITC launched the 'Candyman' range of confectioneries in August 2002, led by the 'Candyman Fruitee Fun' range of assorted fruit flavours ('Wild Banana', 'Pineapple Punch', 'Orange Josh' and 'Mango Delite'). The brand was further strengthened with the launch of 'Candyman Natkhat Mango'. Candyman also entered the coffee toffee segment with the successful launch of 'Candyman Cofitino' in November 2005.
Candyman's new offer in 2007 was the highly successful Choco Double eclairs which delighted the consumers with chocolate on the inside and the outside. In line with the strategy of providing innovative flavours and formats to consumers, Candyman Toffichoo Strawberry - a luscious fruit flavored soft and chewy toffee - was launched in 2009. Another significant offering from Candyman in 2013, Candyman Crème Lacto comes with a crunchy Caramel shell filled with rich crème center.
The launch of 'Candyman Jellicious' in 2013 marked ITC's foray in the Jelly segment. These pulpy fruity jellies are available in the market in strawberry, mango and orange flavours. In 2016, ITC further strengthened its portfolio with the launch of Jelimals that comes in an innovative MUP pack. These are soft delicious gummy bears that come in four flavors - mango, strawberry, orange and pineapple, aimed at providing a fun filled experience to kids.
Candyman's purpose has been to provide best in class experience to cater to the "sweet tooth" of its consumers. Widening the scope, Candyman launched a slew of exciting offers in 2017 that tingle the taste buds and add a zing in the day of kids and adults alike. Tadka, spicy center-filled candies, was launched in mango and pineapple flavours. Crunchy, the first-ever layered candy in India, crumbles instantly into many pieces and triggers a 'peanut' explosion in the mouth. Clear candy - shiny, smooth and transparent candies - comes in two exciting flavours- raw mango and ripe mango. Duochoo is a two-color, soft, chewy toffee with the feel of rich strawberry milkshake.
Milky eclairs, launched in March 2018, provides the experience of chewing into the soft caramel shell to reveal a delicious milky crème center.The highlight launch of 2018 is Tadka Time: a one-of-a-kind candy in India, extending Candyman's offerings in Multi Unit Packs. The result of top innovation by Candyman, these soft jelly beans are coated with masala, and come in two flavors - masala mango and masala cola. Fruity Delite, the latest offering, is available in 3 fantastic flavours: litchi, mango, and blackcurrant in the form of clear, glossy candies that easily glide on the tongue to give you a delightful fruity experience.
www.mycandymanclub.com was launched in July 2004 and now has a loyal, young user-base. Targeted at young children, the website is populated with games, quizzes, downloads and other fun activities.