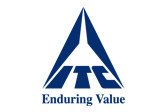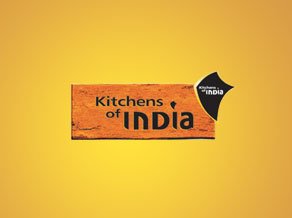 - Ready-to-eat gourmet cuisine Kitchens of India specialises in bringing to life age-old Indian dishes from across the country crafted by the Master Chefs of ITC's hotels, especially from the gourmet cuisines of Dum Pukht, Bukhara and Dakshin. All Kitchens of India products help consumers recreate an exclusive fine-dining experience in their own homes.
The Kitchens of India delectable treats are crafted with 100% natural ingredients and free of any preservatives. The age-old cooking techniques used by our Master Chefs add a unique taste that captures the essence of a meal that is nothing short of a royal Indian treat. Kitchens of India meals are packaged in 'keep fresh' packs, so that you can enjoy in an instant, what has taken centuries to perfect. Kitchens of India has a strong presence in both the Indian and overseas markets. So, no matter which part of the globe you are in, you can always savor the taste of authentic Indian gourmet cuisine.
Our range spans gastronomic delights of India in its entirety, from the far-flung regions of the northwest frontier to the coastal regions of the south. From exotic vegetarian and non-vegetarian dishes, to authentic Biryanis and delicious halwas, Kitchens of India assures a complete dining experience.
Kitchens of India Ready-to-Dine Range
Each Kitchens of India product lives up to its promise of anytime gratification. With a preparation time that lasts only a few instants, Kitchens of India ensures that all you need to enjoy some mouthwatering food is to be in the mood for it.
Across the Globe
The range captures the best of Indian Cuisine from all corners of the country. These dishes are recreated by ITC Master Chefs following the traditional methods of preparations and made available to you in convenient shelf stable Ready-to-Eat packs.
These creations are 100% natural and contain no preservatives. Preserved without using any chemicals, Kitchens of India combines the science of pasteurization with traditional preservation techniques using oil and salt. Kitchens of India present the world with a range that has been passed through the most stringent quality checks to ensure the safest of products. The Kitchens of India range has the necessary FDA registrations.
Connoisseurs of Indian food in the US, Canada, Australia, New Zealand, Germany, Japan & South Korea now have the opportunity to taste these delicious recipes.
Please visit our site : www.kitchensofindia.com