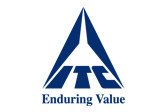 In July 2003, ITC made a foray into the biscuits market by launching the Sunfeast range of biscuits. Since then, Sunfeast biscuits have always stood for quality and are known for offering innovative and wholesome biscuits. Sunfeast connotes happiness, contentment, satisfaction and pleasure. Within a span of 12 years, Sunfeast has well-established presence in almost all categories of biscuits.
Sunfeast Biscuits straddle all segments of the market led by Dark Fantasy at the premium end. High quality married with exciting innovations has helped drive this category. Dark Fantasy Choco Fills has wowed the Indian consumer with its innovative centre-filled format and high-quality packaging.
In addition, ITC has launched Sunfeast Farmlite Digestive All Good biscuit - India's Only Digestive biscuit with No Maida & No Added Sugar. This biscuit is made from whole wheat flour of Aashirvaad Atta which makes it naturally rich in fibre content and brings alive ITC's commitment to provide delightful experiences to every consumer.
Sunfeast Dark Fantasy Yumfills Cake - A delicious soft pie cake, filled with luscious crème & enrobed generously by smooth and rich choco layer.

Sunfeast Farmlite Active
Protein Power

Sunfeast Farmlite Active Protein Power is a Great Tasting, Protein Rich biscuit

made from roasted Chana Sattu (Bengal Gram). It helps fuel

your day with sustained energy.


Sunfeast Milk Biscuits

When our child is growing up, we do our best to give her/him every possible advantage

to prosper in life. Sunfeast presents India's first ever A2 Cow Milk biscuit

- Enriched with Indian Native Cow Milk (A2), 8 Essential Vitamins, Iron and

Calcium - to help give wings to the dreams of your child. Indian Native Cow Milk

(A2) is generally known to be healthy and beneficial for growing kids.


Sunfeast Farmlite Digestive
High Fibre

Sunfeast Farmlite Digestive High Fibre is made from 5 Grains

(Wheat, Corn, Oats, Ragi and Jowar) - This healthy mix of ingredients provide

a filling alternative to junk food and provides one of the highest fibre

content among all digestive biscuits in India.


Sunfeast Farmlite Digestive

India's Only Digestive biscuit with No Maida, No Added Sugar,

No Artificial Sweetener and Made from Aashirvaad Atta.

Sunfeast Farmlite Digestive All Good biscuit has a low Glycemic Index of 37.

Low GI foods are generally associated with sustained and steady blood sugar level in the body.


Sunfeast Farmlite

Sunfeast Farmlite Digestive Oats provides the goodness of oats as healthy & tasty biscuits.

These health-filled biscuits have high oats content, are made from Aashirvaad Atta

and are available in 3 tasty variants - Almonds, Raisins & Chocolate


Sunfeast Dark Fantasy
Choco Fills

Sunfeast Dark Fantasy Choco Fills is the latest and the most premium offering from the portfolio of Sunfeast.

An exquisite combination of luscious chocolate filling enrobed within a perfectly baked rich cookie outer.

An offer that fully epitomizes the brand promise of "Pure Indulgence".


Sunfeast Dark Fantasy
Choco Fills Luxuria

Sunfeast Dark Fantasy Choco Fills Luxuria


Sunfeast Dark Fantasy
Coffee Fills

Sunfeast Dark Fantasy Coffee Fills


Sunfeast Dark Fantasy
Choco Meltz

Sunfeast Dark Fantasy Choco Meltz


Dark Fantasy Chocolate
and Vanilla


Sunfeast Mom's Magic Chocolate Chip
Nuts & Raisins

Sunfeast Mom's Magic
Nut Biscotti

Sunfeast Mom's Magic
Nut & Raisins

Sunfeast Mom's Magic
Fruit & Milk

Sunfeast Mom's Magic
Rich Butter

Sunfeast Mom's Magic Rich Butter - An aromatic and tasty cookie, loaded with butter and milk,

having a crispy texture and pleasant mouth-feel.


Sunfeast Mom's Magic
Cashew & Almond

Sunfeast Mom's Magic Cashew & Almond - A tasty butter cookie with a crispy texture and delicately balanced flavor.

Sprinkled with cashew and almond flakes giving an attractive rich appearance.


Sunfeast Bourbon Bliss

Sunfeast Bourbon Bliss is a luxurious mix of aromatic cocoa and crunchy biscuits.

An exquisite combination of delicious chocolate cream sandwiched between rich Dark biscuit

sprinkled with select sugar crystals. Discover Bliss in every bite!!


Sunfeast Bounce Dream Cream

Delicious offering with delectable flavors,

rich and plentiful with more of each ingredient. Abundance that dazzle your senses..

Delightful "first to market" cream biscuits with two creams in one biscuit with real ingredients.

Comes in three delicious variants - Strawberry Vanilla and Choco Vanilla and Butterscotch Zing.


Sunfeast Bounce
Creme Biscuits

Sunfeast Bounce Creme Biscuits


Sunfeast Marie Light

Made from the choicest golden wheat, enriched with natural wheat fibre

- Sunfeast Marie Light is the perfect accompaniment to your cup of tea.

With 0% Transfat and 0% Cholesterol, Sunfeast Marie Light is available in

three exciting and healthy variants - Original, Oats, Orange.

Sunfeast Marie Light. Eat Light. Live Light.


Sunfeast Nice

Sunfeast Nice - These are crisp coconut biscuits showered with sugar crystals.

The crisp sugary sweetness will just go on to make all those nice moments nicer.


Sunfeast Snacky

Bigger than most others in the salted biscuit category, Snacky is light and crispy like no other.

From kids to adults, it's the quintessential 'Family Biscuit'. Available in two variants,

Classic salted and Chilli flakes - the very first of its kind in India.


Sunfeast sweet 'n salt

Sunfeast sweet 'n salt - These thin and crisp biscuits come with a distinctive sundry taste, that of salt and sweetness.

A bite into one of these one keeps wondering about its taste!


Sunfeast Hi Fi Cookies


Sunfeast Glucose

Sunfeast Glucose - For those light hunger pangs, a wholesome & nutritious choice

as these golden brown biscuits are made from the best quality wheat.

Sunfeast Glucose biscuits are ideal not just for kids but for adults too.


Sunfeast Bounce Minis

Sunfeast Bounce Minis


Sunfeast Dark Fantasy Yumfills

Sunfeast Dark Fantasy Yumfills


Sunfeast Dark Fantasy Choco Jellifills Cake

Sunfeast Dark Fantasy Choco Jellifills Cake
Please visit our site : www.sunfeastworld.com