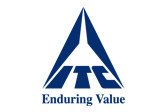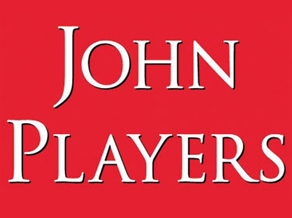 ITC forayed into the youth fashion segment with the launch of John Players in December 2002 and John Players is committed to be the No. 1 fashion brand for the youth. This foray leverages ITC's proven competencies in understanding consumer insights, brand building and design capabilities.
At John Players we stand for fun, freedom and friendship. We encourage friends to come together, let their hair down and play by participating in activities which help them bond and strengthen their friendships.
Our previous campaigns have been an expression of this thought, articulated through the line 'Play up together'. Going forward, our upcoming campaign is sharpening this thought further through our take on friendship. We believe that we live in an increasingly digitized world where selfies, emojis and social media likes are rapidly replacing the ways through which deep, authentic and enduring friendships are built. Real friendships are born by sharing time together in the real world. We stand for these 'Real Friendships' and inspire our consumers to disconnect from the digital world for a while and reach out to friends in the real world. We ask them to 'play it real.'
The brand is available across the country through a nation-wide network of over 400+ exclusive stores and various multi-brand outlets.
Having built a powerful brand portfolio that is making waves across the country, ITC's Lifestyle Retailing is poised to grow and build a dominant presence in the country's fashion industry.
Awards
2015: Ranked 4th Most Exciting Brand in the apparel category by Brand Equity, ET
2014: Ranked 5th Most Exciting Brand in the apparel category by Brand Equity, ET
2014: Ranked 11th Most Trusted Apparel Brand by Brand Equity, ET
2013: Ranked 5th Most Exciting Brand in the apparel category by Brand Equity, ET
2013: Best Performing Partner, Men's wear by Reliance Trends
2012: Ranked 9th Most Trusted Apparel Brand by Brand Equity, ET
2011: Ranked 8th Most Trusted Apparel Brand by Brand Equity, ET
2010: For Operational Excellence by Reliance Trends
2007: Most Admired Fashion Campaign, Images Fashion Award
2005: Most Admired Shirt Brand of the Year, Images Fashion Award
2004: Rising Star Brand of the Year, Images Fashion Award
Please visit our site : www.johnplayers.com