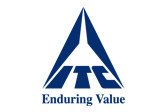 Personal Care






In line with ITC's aspiration to be India's premier FMCG company, recognised for its world-class quality and enduring consumer trust, ITC forayed into the Personal Care business in July 2005. In the short period since its entry, ITC has already launched an array of brands, each of which offers a unique and superior value proposition to discerning consumers. Anchored on extensive consumer research and product development, ITC's personal care portfolio brings world-class products with clearly differentiated benefits to quality-seeking consumers.
ITC's Personal Care portfolio under the 'Essenza Di Wills', 'Fiama', 'Vivel', 'Engage', 'Savlon', 'Charmis', 'Shower to Shower' and 'Superia' brands has received encouraging consumer response and is being progressively extended nationally.
ITC's state-of-the-art manufacturing facility meets stringent requirements of hygiene and benchmarked manufacturing practices. Contemporary technology and the latest manufacturing processes have combined to produce distinctly superior products which rank high on quality and consumer appeal.
Extensive insights gained by ITC through its numerous consumer engagements have provided the platform for its R&D and Product Development teams to develop superior, differentiated products that meet the consumer's stated and innate needs. The product formulations use internationally recognised safe ingredients, subjected to the highest standards of safety and performance.
Links to Press Releases
Jun 20, 2018

Nov 14, 2017

Jun 30, 2017
Jul 14, 2015

Sep 26, 2014

Oct 12, 2013

Oct 12, 2013

Aug 07, 2013

May 22, 2013

Mar 16, 2013

Feb 11, 2013

Dec 08, 2012

Nov 17, 2012

Oct 09, 2012

Sep 29, 2012

Apr 05, 2012

Feb 18, 2012

Sep 29, 2010

Jun 11, 2010

May 10, 2010

Mar 17, 2010

Oct 09, 2009

Oct 09, 2009

Apr 15, 2009

Mar 21, 2009

Mar 21, 2009

Mar 19, 2009

Oct 16, 2008

Sep 12, 2008

Jun 25, 2008

Mar 03, 2008

Feb 14, 2008

Dec 20, 2007

Oct 15, 2007

Sep 15, 2007

Oct 22, 2005
Links to Press Reports
Oct 13, 2018

Oct 12, 2018

Oct 01, 2018

Sep 19, 2018

Sep 13, 2018

Jul 04, 2018

Jun 23, 2018

Jun 08, 2018

Jun 08, 2018

Feb 03, 2018

Feb 14, 2015

Feb 14, 2015

Jul 15, 2014

Nov 30, 2013

Nov 28, 2013

Oct 01, 2013

Sep 25, 2013

Sep 09, 2013

Aug 02, 2013

Jun 24, 2013

May 23, 2013

May 22, 2013

May 22, 2013

May 21, 2013

Jan 29, 2013

Nov 05, 2012

Jun 14, 2012

May 10, 2012

May 01, 2012

Nov 28, 2011

Sep 24, 2011

May 23, 2010

Jun 28, 2010

Jun 11, 2010

Jan 18, 2010

Jan 12, 2010

Apr, 2009

Apr 05, 2009

Jan 09, 2009

Jan 01, 2009

Sep 29, 2008

Feb 23, 2008