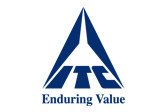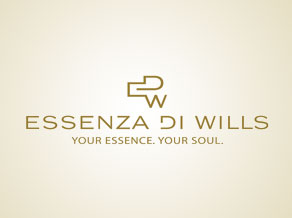 ITC launched an exclusive line of prestige fine fragrances under the Essenza Di Wills brand in mid 2005. Essenza Di Wills is an exclusive range of fine fragrances and bath & body care products for women and men.
Inizio
Inizio, the signature range from Essenza Di Wills, provides a comprehensive grooming regimen with distinct lines for women (Inizio Femme) and men (Inizio Homme). The rich and sensual international fragrances of Essenza Di Wills are all-day offerings created by leading French fragrance houses. The range includes a host of bath & body care products that share the same olfactory signature to offer a harmonised fragrance experience.
Aqua
The Essenza Di Wills portfolio was enhanced with the Aqua range for men (Aqua Homme) offering a distinctive and fresh aquatic fragrance. It embodies the essence of stylish and confident man. The Aqua range includes Eau De Toilette, Hair & Body Shampoo, Deodorant Spray, After Shave Lotion and a Bathing Bar.
Mikkel
Another addition to the Essenza Di Wills portfolio is the enigmatic 'Mikkel' that embodies a fine balance between Mystery and Elegance. The fragrance is specially suited for evening wear. Mikkel Homme Eau De Toilette is available exclusively at Wills Lifestyle stores.
Ignite
Essenza Di Wills launched a scintillating fragrance for women - 'Essenza Di Wills - Ignite'. 'Ignite combines the magic of intense sensuality, elegant sophistication and seductive attraction, to create a unique fragrance, complimenting the existing range of Essenza Di Wills fragrances.

Inizio Femme


Inizio Homme


Aqua

The fragrance note revolves around "Citrus Aromatic Musky". The alliance of bergamot mandarin & Italian lemon which stimulates

and re-energizes the mind. The top notes are blended with a spicy aromatic heart which burst with the energy of French rosemary,

Clary sage & Tonka beans arousing vigor & pure masculinity. This is further enhanced with musky end notes

which reveal the warmth of amber and vanilla creating a discreet refinement that can never go out of style.


Mikkel

The sharp Lavender and Bergamot top notes blend sophistication with a hint of mystery.

At the heart, sensual Neroli and serene Orange Blossom dance to an effortless tune of elegance.

The rich and passionate undertones of Vanilla delicately bring out the aroma of Amber, creating an unmistakable aura.


Ignite

Possessing Top Notes of Black currant and Mandarin, Middle Notes of Jasmine and Violet

and the base notes of Patchouli and Moss, Essenza Di Wills -

Ignite is sure to help in creating that perfectly enchanting evening.
Please visit our site : www.essenzadiwills.com