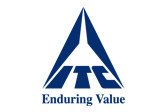 ITC Essentra Limited

ITC Essentra Limited is an equal partnership joint venture between Gold Flake Corporation Limited (wholly owned subsidiary of ITC Limited) and Essentra Filter Products International Limited, U.K., the world leader in filter design and development. With another state-of-the-art unit becoming operational in June 2014, the company currently has 2 manufacturing Units in Bengaluru.
ITC Essentra Limited commenced manufacturing of Acetate filter rods in 1994 and pioneered the full changeover of the Indian market to acetate filters from viscose filters by 2000. The company has state-of-the-art technology and has the capacity of producing over 13 billion rods per annum. It enjoys over 60% market share and has played a critical role in import substitution. ITC Essentra Limited brings in world-class technology to the Indian market in the form of Acetate filter rods and Specialty filters.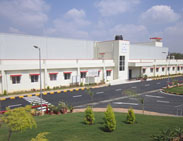 The company is committed to delivering globally benchmarked quality and continuously invests in technology and R&D. ITC Essentra Limited has Level 7 certification from International Quality Rating System (IQRS), only such company in the industry in India and one of the few Indian companies with this coveted certification. The company has also been awarded the SA8000 certification, widely accepted as the most viable and comprehensive international workplace management system and Integrated management system (ISO9001:2008, ISO14001:2004, OHSAS 18001:2007).