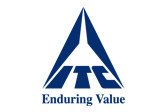 Surya Nepal Private Limited

Background
Surya Nepal Private Limited (SNPL) is an Indo-Nepal-UK joint venture, which started operations in Nepal in 1986. SNPL, a subsidiary of ITC Ltd, India, is the largest private sector enterprise in Nepal. The balance shares are held by dispersed Nepalese shareholders and British American Tobacco, UK.
Lines Of Business
We are currently engaged in the business of Cigarettes, Safety Matches and Readymade Garments in Nepal. SNPL's commitment to its corporate vision "enduring value for all stakeholders" has been uncompromising through the years and is reflected in every product, process and service provided by the company.
The company has been recipient of prestigious FNCCI National Excellence Award for being the best managed corporation in Nepal. The company is also the recipient of various national safety and environmental awards and our factory is ISO -9001:2000 certified.
The SNPL Logo
The logo stands for the Company's ethos and the beliefs that the company holds true. It symbolises passion for quality and excellence and a compelling vision to create enduring value for all stakeholders.
The mountain stands for SNPL's deep roots in Nepal, and connotes a sense of solidity and permanence, symbolic of it's position as the nation's foremost blue chip company. The rising sun stands for leadership as well as SNPL's passion for excellence. It encapsulates the pioneering spirit that inspires to create products that adhere to the highest international standards. The sun also represents the optimism that marks SNPL's character. It is driven by SNPL's aspiration to sustain its position as one of Nepal's most admired companies.
Please visit our site : www.snpl.com.np