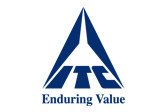 Wimco Limited

The acquisition of Wimco through Russell Credit Limited, a 100% subsidiary of ITC Limited on July 1, 2005, aimed to further consolidate the market standing of ITC's Matches business through synergy benefits of combined portfolio of offerings, improved servicing of proximal markets and freight optimization. Subsequently Wimco became a direct subsidiary of ITC effective 29th September, 2011 when ITC acquired the entire shareholding of Wimco from Russell Credit.
Wimco has been focusing on reducing energy consumption in its operations and also promoting the use of renewable energy sources. Energy cost per unit of production has been reduced by improvement in drier design and efficiency, increased solar drying of splints and installation of hot air generators.
New boilers have been installed at various factories to improve the efficiency and to achieve reductions in fuel consumed per unit of steam generated. The electricity generated through 4 windmills with capacity of 250 KW each in the District Nellai, Kattabomman, Tamil Nadu, feeds the electric grid in Tamil Nadu. The Company continues to receive credit for this towards consumption of electricity by the Chennai factory, thereby reducing the energy cost by harnessing non-conventional energy sources.
Wimco Limited has two 100% subsidiaries, namely Pavan Poplar Limited and Prag Agro Farm Limited which are engaged in agro-forestry and other related activities to support Wimco's business.