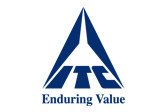 Information Technology

ITC Infotech is a specialized global technology services provider, led by Business and Technology Consulting. ITC Infotech's Digitaligence@work infuses technology with domain, data, design, and differentiated delivery to significantly enhance experience and efficiency, enabling our clients to differentiate and disrupt their business.
The company caters to enterprises in Supply Chain based industries (CPG, Retail, Manufacturing, Hi-Tech) and Services (Banking, Financial Services and Insurance, Healthcare, Airline, Hospitality) through a combination of traditional and newer business models, as a long-term sustainable partner.
In today's age of digital disruption, ITC Infotech has adopted a '5D' framework of excellence to serve its clients better:
DOMAIN Led: ITC Infotech's solutions & services are powered by deep Domain understanding and practitioner's expertise in focus industries
DATA : DATA Infra to Insights to Interventions, ITC Infotech enables clients to leverage the power of Data with actionable insights and prescriptive analytics
DIGITAL ready: ITC Infotech provides Digital solutions to help clients transform their business and enhance customer engagements
DESIGN expert: ITC Infotech provides UI/UX, high-end engineering design solutions and services to market-leading engineering organizations worldwide
DIFFERENTIATED Delivery: With excellence forming the corner stone of each engagement, ITC Infotech is committed to customized Delivery: Outcome-based, BOT, JVs, As-a-service and Subscription models
ITC Infotech is committed to consistently deliver enduring value on the 5D Framework through Digitaligence@Work. These have been designed to not only be the critical pillars in creating a compelling value proposition for clients, but also provide the company with a clear competitive advantage.
Offerings - Domain Led, Consulting Enabled
ITC Infotech focuses on developing deep and differentiated capabilities that are aligned to its 5D Framework. Its steadfast focus on delivering enduring value to customers has formed the bedrock of the company's growth strategy. The company has been successful in attaining differentiation in niche areas and continues to gain competitive advantage to strengthen its market standing.
People first
ITC Infotech helps its employees actualize their true potential through numerous training and development programmes. The company is committed to build an innovation-friendly people culture, and empowering each employee to be its brand ambassador.
The company aims to provide each employee a wholesome and challenging job profile that effectively aligns individual aspirations to organizational needs. ITC Infotech offers global careers, global exposure and a diversity of opportunities to create business and technology leaders of tomorrow.
Partnership/Alliances
ITC Infotech has partnered with industry leaders in diverse areas. The company leverage its partners' domain expertise to enhance and strengthen offerings. Click here to learn more.
Industry Recognitions
Premier analysts and market research agencies and the global media has recognized ITC Infotech's position as the preferred IT partner.
ITC Infotech is recognized in the 2018 Global Outsourcing 100 list in the 'Leader Size' group as a 'Super Star of the Global Outsourcing 100' for Sustained Excellence (for featuring on GO100 list in the last consecutive 5 years or more).
ITC Infotech mentioned in Gartner's for Data Science and Machine Learning, 2017
ITC Infotech is featured as a Leader in 'Enabling Digital' in ISG Insights Index (i3) report on ADM. ISG defines companies who are 'Enabling Digital' as - "These are very customer-centric companies that are trying to create a competitive advantage enabled through emerging technologies". ITC Infotech has received high scores across all sub-categories under 'Enabling Digital', including: Automation, Agile/DevOps, Fixed price/outcome model, custom development, and frameworks on emerging technologies.
ITC Infotech and British American Tobacco (BAT) were finalists in the category 'Collaboration' for the 2016 Paragon Awards Europe by ISG - for demonstrating ground-breaking and inspirational approaches to sourcing.
ITC Infotech won the Aecus Innovation Awards 2016 for providing an innovative customer experience solution to Holland & Barrett, UK's leading health retailer. This award recognize innovative excellence in the outsourcing and services landscape & identifies and celebrates service providers, technology providers and their clients working together, in new and value-creating ways.
Awarded EOA Award in 2015 & 2014 in the category of Outsourcing Works for Delivering Business Value in European Outsourcing (EOA: European Outsourcing Association)
ITC Infotech won the Disruptive Tech & Innovation Awards 2016 in the Category "Creme de la crème (Organizational) - Best HR Tech Solution of the year"
ITC Infotech was adjudged a winner in the category of 'Best Employee Reward and Recognition Strategy' at the Employee Engagement Leadership Converge 2018, organized by Kamikaze.
ITC Infotech won the Asia Pacific HRM Congress Awards 2016 in the categories of "Managing health at work" and "Talent management and its impact on employee engagement". The aim of this award is to recognize the best of the best and benchmark Talent & HR Practices across industries.
Links to Press Releases
Dec 10, 2018

Nov 19, 2018

Aug 30, 2018
Jun 27, 2018

Jun 20, 2018

May 22, 2018

Sep 27, 2017

Sep 14, 2017

Aug 29, 2017

Jul 24, 2017

Jun 30, 2017

Jun 07, 2017

May 31, 2017

May 22, 2017

Apr 27, 2016

Apr 14, 2016

Nov 17, 2015

Jul 06, 2015

Jun 19, 2015

Mar 19, 2015

Nov 27, 2014

Aug 14, 2014

Aug 06, 2014

Mar 03, 2014

Feb 26, 2014

Feb 18, 2014

Feb 13, 2014

Feb 03, 2014

Dec 10, 2013

Oct 09, 2013

Sep 26, 2013

Sep 20, 2013

Aug 13, 2013

Aug 07, 2013

Jul 12, 2013

Jul 11, 2013

Jun 20, 2013

Jun 17, 2013

Jun 07, 2013

May 09, 2013

May 03, 2013

Mar 21, 2013

Feb 28, 2013

Feb 26, 2013

Jan 22, 2013

Jan 11, 2013

Oct 09, 2012

Jul 31, 2012

Jul 20, 2012

Mar 12, 2012

Dec 07, 2011

May 17, 2011

Mar 12, 2011

Feb 16, 2011

Nov 24, 2010

Nov 02, 2010

Aug 25, 2010

Dec 15, 2009

Dec 07, 2009

Nov 16, 2009

Oct 06, 2009

Mar 30, 2009

Mar 19, 2009

Jan 02, 2009

Oct 15, 2008

Oct 07, 2008

Aug 19, 2008

May 27, 2008

Apr 16, 2008

Dec 12, 2007

Sep 19, 2007

Mar 26, 2007

Feb 03, 2007

Nov 20, 2006

Nov 16, 2006

Sep 22, 2006

Aug 10, 2006
Links to Press Reports
Dec 12, 2018

Nov 22, 2018

Oct 29, 2018

Oct 23, 2018

Aug 14, 2018

Aug 13, 2018

Jul 11, 2018

Oct 20, 2017

Mar 08, 2017

Dec 22, 2016

Nov 18, 2015

Nov 18, 2015

Jul 06, 2015

Jul 06, 2015

Mar 16, 2015

Jan 06, 2015

Nov 07, 2014

Sep 10, 2014

Jul 27, 2014

Nov 16, 2013

Oct 21, 2013

Oct 17, 2013

Oct 10, 2013

Oct 03, 2013

Sep 11, 2013

Sep 06, 2013

Jul 12, 2013

Feb 05, 2013

Jan 16, 2013

Jan 05, 2013

Nov 09, 2012

Jul 17, 2011

Dec 06, 2009

Jan 29, 2009

Aug 10, 2007

Oct 18, 2006
Please visit our site : www.itcinfotech.com