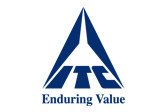 Packaging

ITC's Packaging & Printing Business is the largest value added converter of paperboard packaging in South Asia. It converts over 70,000 tonnes of paper, paperboard and laminates per annum into a variety of value-added packaging solutions for the food & beverage, personal products, cigarette, liquor and consumer goods industries.
The Division, which was set up in 1925 as a strategic backward integration for ITC's Cigarettes business, is today India's most sophisticated packaging house. State-of-the-art technology, world-class quality and a highly skilled and dedicated team have combined to position ITC as the first-choice supplier of high value added packaging.
The Division supplies value-added packaging to ITC's various FMCG businesses. Its client list includes several well-known national and international companies like Nokia, Colgate Palmolive, Pernod Ricard, Diageo, British American Tobacco, Philip Morris International, Agio Cigars, UB Group, Tata Tetley, Tata Tea, Reckitt Benckiser, Radico Khaitan, Akbar Brothers, Surya Nepal, VST Industries, etc.
With three packaging factories at Tiruvottiyur near Chennai (in the South), Munger in Bihar (in the East), and Haridwar (in the North of India), the Company offers a comprehensive product range in packaging backed by its packaging expertise over the decades and cutting edge technology making it truly a "One stop shop for Packaging".
Product Lines
ITC's Packaging Business has 3 major product lines
Carton Board Packaging
ITC occupies a leadership position in catering to the needs of the liquor, mobile phones & food. ITC offers a range of value additions for carton board packaging such as UV offset printing, Foil Stamping, Embossing, Window patching & lined cartons, etc.
Flexible Packaging
Flexible Packaging is an area of high growth, supported with investments in technology and equipment from world class suppliers. ITC offers a completely integrated solution for laminates from Pre-press, In-house Blown Film, Cast film, Extrusion Lamination, Hot Melt Coating, specialty pouching and bag making. This is backed by in house cylinder making and pre press support.
Tobacco packaging
ITC offers a range of products line including flip top boxes (Square, Round, Beveled and Pillow Pack Hinge lids etc), Outers, Soft Cup labels, Pack inserts, Printed cork tipping, printed overwraps, inner frames. ITC makes value added shoulder boxes for cigars and cigarettes. ITC supplies packaging for over 80 billion cigarettes a year domestically, and supplies packaging for 15 billion cigarette sticks a year for the export market to leading tobacco majors.
Innovation & New Product Development
ITC has enhanced the value of some of the most favoured brands with superior look-and-feel packaging, using the best raw materials and process combinations, and an in-house pre-press Design Centre.
A Product Introduction Process team pioneers packaging innovations. The team uses a unique process to pilot the client's packaging through its manufacturing system. Specifications are evolved based on clients' needs based on which a variety of packaging solutions is generated. The efficacy of the packaging is tested simulating the client's factory conditions. ITC has contemporary laboratories for its 3 product lines for testing packaging requirements.
Green Packaging
ITC Packaging has pioneered offering of Green Packaging which includes usage of raw material from sustainable sources and conversion of the same in a facility which is 100% powered by renewable energy (Wind Energy). This clean energy initiative along with the other sustainability initiatives helps the Packaging Business to significantly contribute to ITC being a carbon Positive, Water Positive and Solid Waste Recycling Positive Company.
Awards
ITC's Packaging business has won numerous awards for its quality, environmental management systems and product excellence:
All the 3 factories are ISO 9001, ISO 14001 and OSHAS 18001 certified.
ITC Packaging is the First in India to achieve Level 8 certification on the International Quality Rating System (IQRS).
Chennai Unit & DHQ achieved Level 8 in 2007 , Munger Unit in 2009.
About IQRS

The IQRS is a 10 level rating system developed by DNV Norway.
The IQRS is an amalgam of the EFQM (European Foundation for Quality Management), the Malcolm Baldrige Award, ISO9000 & QS9000 criteria.
It has 14 elements encompassing all aspects of business from Leadership to Stakeholder satisfaction.

Several World Star Awards including 2 Awards in 2009. Asiastar , IndiaStar & PFFCA Star Awards (Paper Film & Foil Convertors Association) for unique, innovative and visually appealing packaging.
Several CAPEXIL awards for Exports of packaging.
Golden Leaf Award in 2009 in the Category "Most Committed to Quality".
5 Star Rating from the British Safety Council for Occupational Health & Safety for all 3 factories. The units have won the Sword of Honour 11 times from the British Safety Council.
5 Star Rating from the British Safety Council for Environment for the Chennai Factory.
Greentech Environment Excellence Award - The Greentech Foundation recognizes industrial and service sector organizations for their outstanding achievements in environment protection.
The Greentech Gold & Silver Awards for Occupational Health & Safety for Munger & Chennai Units.
For trade enquiries, please write to
Exports & Tobacco Packaging : Vasudha.Narasimhan@itc.in
Carton Board & Flexible Packaging : Amit.Shah@itc.in
Links to Press Releases
Oct 06, 2008

May 21, 2008
Links to Press Reports