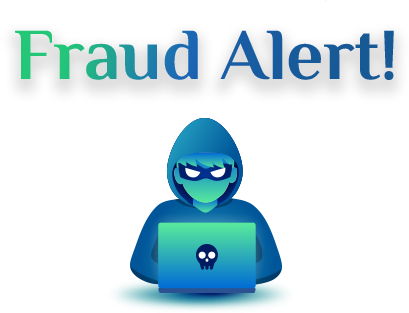 It has come to our notice that some unscrupulous individuals have been resorting to certain fraudulent activities viz. providing offers of distributorships, sending fake letters of recruitment and other communications impersonating as ITC Limited and/or ITC's authorized representatives and seeking money from job aspirants or people aspiring to be self-employed. These fraudsters impersonate ITC's officers and use the company name/logo, brand names and images illegally, without authorisation, and try to extract money as security deposit, documentation processing fees or training fees. ITC Limited has filed multiple police complaints and court cases to stop these fraudsters despite which such miscreants continue to operate and defraud the general public. Therefore, it is important to stay informed and aware about such fraudulent activities.
Please note that ITC never asks job aspirants or
members of the public to pay any amount of
monies in any form while recruiting, or for offering
distributorship or franchisee.
Fraudsters may target you in one of the following ways.
Fraudulent distributorship
offers :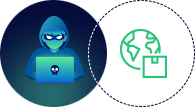 Some fraudsters seek monetary payments for registration and/or security deposit for becoming an ITC distributor/franchisee.
Investments for Business
Expansion Plans :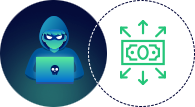 Fake letters are being issued in the name of ITC Limited, with imposters pretending to be senior ITC officials and promising large sums of money as investments for
"Business Expansion" plans.
Donations for CSR &
Charitable Activities: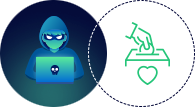 Individuals and businesses have also reported that they have received letters from fraudsters impersonating ITC's senior management, promising donations for charitable/CSR activities. These defrauders may solicit advances, security deposits etc.
ITC has already reported these cases to the police. To reiterate, remember that ITC Limited does not accept money for providing recruitment or distributorships or franchisees, or make any promises for donations for charitable activities. ITC Limited has not authorised anybody to solicit fees against jobs or distributorship, and doing so constitutes punishable offences. We encourage anyone who comes across instances of such frauds to report it to ITC, at
contactus@itc.in.
Exercise caution
and stay protected
against fraud.
Do not pay or transfer money to get ITC jobs or distributorships/franchisees.
ITC will not accept liabilities for any losses to those who have been defrauded.
Be careful when sharing your personal information to protect yourself from potential damage.
Do not engage with persons who hold themselves out as ITC employees and try to solicit payments under the pretext of offering distributorships or recruitments.