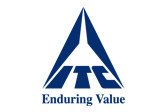 | | | |
| --- | --- | --- |
| | | |
Sustainability

| | |
| --- | --- |
| Embedding Sustainability in Business | |
e-Choupal
ITC e-Choupal is an innovative market-led business model designed to enhance the competitiveness of Indian agriculture. e-Choupal leverages the power of Information and Digital Technology and the internet to empower small and marginal farmers with a host of services related to know how, best practices, timely and relevant weather information, transparent discovery of prices and much more. e-Choupals not only connect farmers with markets but also allow for a virtual integration of the supply chain and create significant efficiencies in the traditional system.
A business concept embedded with social goals, e-Choupal was designed to empower farmers and triggers a virtuous cycle of higher productivity, higher incomes, enlarged capacity for farmer risk management, and thereby larger investments to enable higher quality and productivity.
These interventions have helped transform village communities into vibrant economic organisations, by enhancing incomes and co-creating markets. ITC's e-Choupals serve 40,000 villages and 4 million farmers, making it the world's largest rural digital infrastructure created by a private enterprise.
| e-Choupal | Now |
| --- | --- |
| States covered | 10 |
| Villages covered | 40,000 |
| No. of e-Choupals | 6,500 |
| Farmers empowered | 4 million |
Beneficiary Videos :

Before ITC introduced us to e-Choupal, we were restricted to selling our produce in the local mandi. We had to go through middlemen and prices were low. ITC trained me to manage the Internet kiosk and I became the e-Choupal Sanchalak in my village. Today we are a community of e-farmers with access to daily prices of a variety of crops in India and abroad - this helps us to get the best price. We can also find out about many other important things - weather forecasts, the latest farming techniques, crop insurance, etc. e-Choupal has not only changed the quality of our lives, but our entire outlook.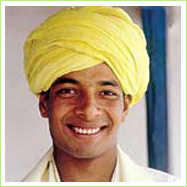 ABHISHEK JAIN
Soya Farmer, & e-Choupal
Sanchalak Dahod Village,
Raisen District Madhya Pradesh
Social and Farm Forestry
ITC's Social and Farm Forestry Initiative is a story of business innovation and inclusive growth ITC's paper and paperboards business is in constant need of a cost-effective and sustainable raw material base. Linking this need to the socio-economic requirements of the catchment area, ITC developed its Social and Farm Forestry initiative. Programmes under this initiative provide sustainable livelihood opportunities to rural wasteland owners by assisting them to convert their wastelands into pulpwood plantations. To ensure the commercial viability of these plantations, ITC's R&D developed high-yielding clonal stock with shorter harvesting cycles - 4 years against 7 years for standard saplings.
Today, this programme covers over 1,98,000 hectares and has provided over 89 million person-days of employment, apart from supplying about 59% of ITC's total pulpwood requirements - contributing significantly to the competitiveness of ITC's paper and paperboards business. In addition, the plantations have also sequestered over 3,690 KT of CO2 and played a major role in maintaining ITC's carbon positive status over the past 10 years. This model of responsible forestry has also garnered for ITC the membership of the prestigious Global Forest Trade Network of the WWF.
| Social & Farm Forestry | Now |
| --- | --- |
| Area developed ( hectares ) | 1,98,363 |
| Saplings planted ( nos.) | 969.26 million |
| Employment generated ( person-days ) | 89.26 million |
Beneficiary Videos :

Despite being a farmer for over 50 years, I have never been able to save much. I joined an ITC-supported forestry group and my fortunes changed. My 4.6 acres of barren wasteland is now a flourishing pulpwood plantation.
My first harvest yielded enough to repay my loan, as well as purchase a motor pump and an acre of paddy land. I have also been able to put something away for the future - a fixed deposit and an LIC policy.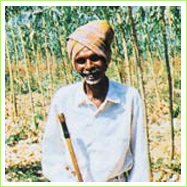 SATYAVADI
LAXMINARAYANA
Social Forestry, Group Member
Nandigamapadu Village,
Khammam District, Andhra Pradesh
Registered Office:
ITC LIMITED, Virginia House, 37, Jawaharlal Nehru Road, Kolkata - 700071, India | Ph: +91-33-22889371, Fax:+91-33-22880655
Corporate Identity Number: L16005WB1910PLC001985 | For any queries or grievances contact Mr Aurko Dasgupta at
Website optimised for IE 7.0 with 1024 x 768 screen resolution |
© ITC Limited