Partnerships to enhance expertise
ITC Infotech is enhancing its engagement with independent software vendors through partnerships and co-development initiatives. The Company has made investments to further consolidate its capability in the areas of Trade Promotion Management and Loyalty.
ITC Infotech has signed a partnership agreement with ADAM Software, a leading Digital Asset Management company, to provide services around ADAM Software's Digital Asset Management (DAM) platform.
Global Certifications
ITC Infotech has been certified by SAP as a global provider of application management services. This certification validates the Company's capabilities to provide comprehensive application management services which deliver business value to SAP customers worldwide.
ITC Infotech is a Gold Certified member of the Microsoft Partner Program. Gold Certified Partners represent the highest level of competence and expertise with Microsoft technologies, and have the closest working relationship with Microsoft.
Awards and Recognitions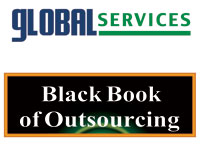 ITC Infotech was placed among the Top 100 service providers across four continents, in terms of operations, service offerings, client relationships and human capital, in a survey conducted by Global Services and neoIT. ITC Infotech was also ranked fourth among mid-tier infrastructure vendors globally and featured among the top ITO 'Infrastructure Vendors' in the 2008 Black Book of Outsourcing. The Black Book of Outsourcing 2008 Green Report recognised the Company as one of the top twenty green vendors who have delivered on the triple bottom line milestones of economic gains, environmental stewardship and social improvements.
Customer Centricity
ITC Infotech has opened an office in Sweden to ensure close proximity and better service to customers in the Nordic region. The Company is now present in all the Nordic countries.
The Company invests in nurturing long-term relationships, which is reflected in significant improvements in customer satisfaction scores in the annual CSat (Customer Satisfaction) survey. This has added further impetus to the Company's focus on being a 'trusted advisor' to customers.
Talent Management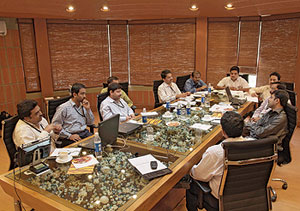 People form the backbone of the business. The Company takes great pride in the quality of its talent. It celebrates its human capital and acknowledges each individual's contribution.
The Company also nurtures its employees through numerous training and development programmes to help them actualize their potential. The overarching objective is to ensure for each individual, a wholesome and challenging job profile, thereby constantly aligning individual aspirations to organizational needs. ITC Infotech offers global careers, global exposure and a diversity of opportunities to create business and technology leaders of tomorrow.