Dear Shareholder,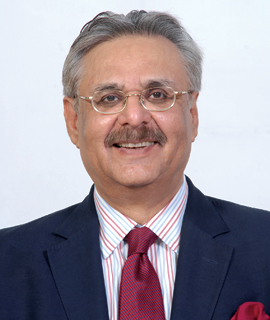 On the 24th of August 2010, your Company will complete a 100 years.
As we commemorate this special occasion, I would like to convey my deepest gratitude to you, our valued shareholders, for your unstinted faith and support through this momentous journey. Your continued trust has indeed significantly strengthened our shared aspiration of creating one of India's most respected and valuable corporations.
This journey of excellence is undoubtedly a tribute to our many stakeholders – our consumers, customers, partners, associates and our dedicated employees of today and yesterday – who have steadfastly stood by us through this voyage of change and challenge, as we persevered to create a national asset in the form of an exemplary Indian enterprise.
These 100 inspiring years have been marked by an overarching Vision to serve a larger national purpose, to live by the strong Values of trusteeship and to nourish internal Vitality to create superior value for all our stakeholders.
As we look back on this historic journey, we feel deeply touched that ITC has created more than 5 million livelihoods; that ITC today is a global environmental exemplar; that ITC has consciously designed business models which make significant contribution to inclusive growth. The pride of building an Indian enterprise valued at over Rs. 1,00,000 crore in market capitalisation is matched by the fulfilling satisfaction that your Company has made substantial contribution to enhancing economic, environmental and social capital for the nation.
As we step into the next century, it is my belief that ITC's journey into the future will be even more exciting. It will be powered by our businesses for tomorrow, our cutting-edge R&D and technology and the dedication of our world-class human capital. On the road ahead, our source of inspiration will remain unchanged – an unshakeable commitment to put Country before Corporation, to create enduring value for all our stakeholders and to sustain ITC's position as one of the most admired and valuable Indian enterprises.
On this Centenary, we rededicate ourselves to the Nation and to the Vision of sustainable growth with equity enunciated by our respected Prime Minister, Dr. Manmohan Singhji.

I feel privileged to have had the opportunity to lead your Company as the Chairman for the last 15 years and to continue to provide leadership as we step into the next century. On behalf of the Board, the Corporate Management Committee and Team ITC, may I once again thank you for your continued trust and support.

Best regards,
Yours sincerely,

Y C Deveshwar, Chairman