Business Responsibility Report
Creating a Positive Environmental Footprint
ITC is a global exemplar in environmental sustainability and takes pride in being Carbon Positive, Water Positive and Solid Waste Recycling Positive. The Company has contributed to environmental security by not only augmenting precious natural resources but also by ensuring efficient use of resources. In addition, several steps have been taken to contribute effectively towards climate change mitigation and adaptation. Such measures include several innovative and pioneering initiatives that not only reduce the environmental impact of its processes, products and services, but also create a positive environmental footprint. These initiatives include adoption of a low-carbon growth path, energy conservation and efficiency as well as integrated water management and resource conservation.
The Company has responded to the challenges emerging from the threat of global warming by aligning with the NAPCC (National Action Plan on Climate Change) of the Government of India to develop mitigation and adaptation plans. This includes continual improvement in specific energy (energy consumed per unit of production), enhanced use of renewable energy and expansion of forestry projects in wastelands to further improve ITC's positive carbon footprint.
The Company has computed its Green House Gas inventory in line with the ISO 14064 standard, which is assured at the highest "Reasonable Level" by Lloyd's Register Quality Assurance Limited.
Resource Conservation, Waste Segregation and Total Recycling
In alignment with its commitment to create a positive environmental footprint, the Company has implemented significant measures in waste management which include resource conservation, waste segregation and total recycling.

Water Management Stewardship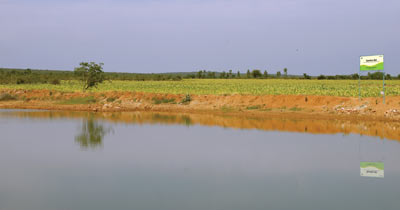 The Company has undertaken several water conservation and harvesting initiatives to enhance its positive water footprint. These include adoption of benchmarked practices to achieve zero effluent discharges and enhance rainwater harvesting both within the Company's premises and in the catchment areas of the Company's operations. This not only reduces fresh water intake but also maximises groundwater recharge, reduces run-off and provides water to farmers.
Most of ITC's units have achieved reduction in their specific water intake (water withdrawn per unit of production) and many units recycled their treated effluents in-house and achieved zero effluent discharge status.
Cleaner Production Methods, Use of Energy Efficient and Environment-Friendly Technologies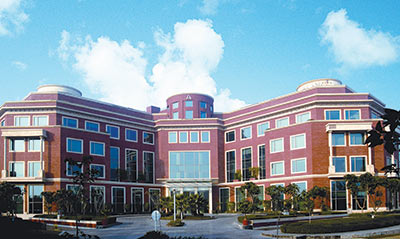 The Company is a pioneer in the green buildings movement, which commenced with the commissioning of the ITC Green Centre at Gurgaon in 2004 - the highest rated green building in the world with LEED Platinum certification. ITC secured a 5 Star GRIHA rating, the highest national rating for green buildings in India, for the ITC Grand Chola, the 600-key super-premium luxury hotel complex in Chennai, which is also the world's largest LEED Platinum certified green hotel under the 'New Construction' category. The Company incorporates validated green attributes while setting up new infrastructure and efforts are underway to have existing buildings and factories meet these validated green norms. The Company has also pioneered Elemental Chlorine Free (ECF) pulp & paper/paperboards in India, with the implementation of 'Ozone bleaching' technology, a first in the country.
The Company continues to invest in reducing air emission levels through adoption of cleaner technologies/fuels, monitoring of combustion efficiencies and investment in state-of-the-art pollution control equipment, such as plasma filters and electrostatic precipitators etc. ITC units monitor significant air emission parameters, such as Particulate Matter (PM), Nitrogen Oxides (NOX) and Sulphur Dioxide (SO2) to ensure compliance with internal norms that are more stringent than regulatory requirements.
Implementation of Environmental Management Systems
The Company has contributed to environmental security by not only augmenting precious natural resources but also by ensuring efficient use of resources.
In pursuit of its EHS Policy commitments, the Company has established Environmental Health and Safety Management systems certified by accredited agencies in line with International Standards like ISO 14001 and OHSAS 18001. Within the purview of certified management systems, contingency plans are developed and implemented to prevent, mitigate and control environmental disasters.
An integrated database management system has been implemented across the Company to monitor and review sustainability performance through defined key performance indicators. Standard Operating Procedures have been prepared to define, collate and support audits of data for ensuring accuracy and verifiability.
For more details, please refer to the ITC Sustainability Report 2013.