ITC Limited
Sustainability Report 2013
Our Talent Management strategy is focused on building a 'future-ready' talent bank in the organisation to ensure a pipeline of high quality managerial talent, specialists and business leadership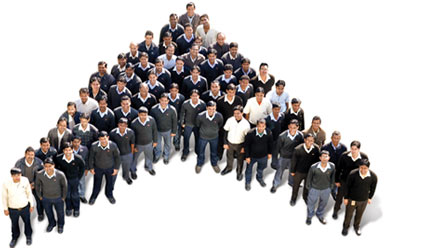 Social Performance
Labour Practices
And Decent Work
Supporting livelihoods for over 5 million people
Building a future-ready talent bank
Strong focus on occupational health and safety
Progressing towards zero accidents
Stakeholder Engagement
Employees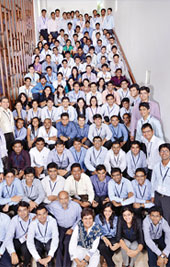 ITC's strategic agenda of enhancing competitiveness and creating engines for profitable and sustainable growth has been powered by developing and nurturing quality talent and blending proven skills and capabilities drawn from each of its businesses. Each business focuses on engaging employees through communication meetings, mentoring, suggestion schemes, engagement surveys and talent recognition programmes.
ITC has succeeded in attracting and retaining quality talent through various initiatives that focus on enhancing personal development and growth, an empowering work culture that facilitates high levels of engagement and performance and an enabling professional work environment.
ITC's robust strategy of organisation and empowering work culture constitute the framework for enhanced corporate vitality. ITC has made significant investments in developing talent across the organisational spectrum - from frontline managers to business leaders, all geared to galvanise the Company to enhance its capability and agility, manage change proactively, stay ahead of competition and win in the market.
Organisational vitality and competitiveness have been enhanced through various initiatives aimed at:
Creating an environment where employees are inspired, engaged and aligned with the Company's Vision, Mission and Core Values.
Fostering a climate of innovation and continuous learning.
Developing leaders from a diverse pool of talented and passionate individuals.