ITC Limited
Sustainability Report 2013
Organisational Profile
Fast Moving Consumer Goods
Keeping pace with the rapid growth of the FMCG industry in India, ITC has significantly scaled up its presence in the FMCG sector, particularly its newer businesses. Its impressive bouquet of offerings includes Branded Packaged Foods, Personal Care Products, Cigarettes, Lifestyle Retailing, Education and Stationery products, and Safety Matches and Incense Sticks (Agarbatti). Within a relatively short span of time, ITC has established several strong consumer brands in the Indian FMCG market.
ITC leverages its institutional strengths including focus on quality and innovation and differentiation, backed by deep consumer insights, world class R&D and an efficient and responsive supply chain, to consolidate its position as a leader in the FMCG industry in India.
Branded Packaged Foods
ITC's Branded Packaged Foods Business is one of the fastest growing foods businesses in India. Backed by significant investments in product development, innovation and manufacturing technology, ITC's Foods portfolio includes staples, spices, biscuits, snack foods, instant noodles, confectionery and ready-to-eat meals. The success of this business is driven by the popularity of its seven brands - Aashirvaad, Sunfeast, Bingo!, Kitchens of India, mint-o, Candyman and Yippee!
Last year, several new and innovative products were added to the existing assortment of food products. New variants were introduced under the Sunfeast Dream Cream and Dark Fantasy Choco Fills range. In the snack food segment, ITC introduced an innovative offering called Tangles and Mad Angles Masti Chaat. ITC also introduced mint-o Ultra mintz in the confectionary category.
Personal Care Products
ITC's youngest player in FMCG, the Personal Care Products Business continued to grow at an impressive pace. Its range of products under the Fiama Di Wills, Vivel and Superia brands includes bodycare, haircare, skincare and fragrances. Essenza Di Wills, the premium range of fragrances and bath and body care items, is available exclusively at ITC's chain of Lifestyle Retailing stores, Wills Lifestyle.During the year,the Personal Care Products business fortified its skincare segment with the launch of Vivel Cell Renew, comprising of Body Lotion, Hand Crème and Moisturiser. The Fiama Di Wills Aqua Pulse deodorant was also introduced in select markets.
ITC's Personal Care Products offer unique and superior value propositions to discerning consumers. This, along with sustained investment in R&D, world-class manufacturing processes and technology, has enabled the business to capture a significant share of the market in a short span of time, despite facing a high degree of competition, especially from established players.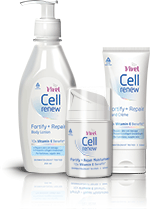 Cigarettes
ITC is the market leader for cigarettes in India, a position it has maintained over decades through its unwavering focus on innovation, quality, technology and sustainability.