ITC Limited
Sustainability Report 2013
Organisational Profile
Fast Moving Consumer Goods
Lifestyle Retailing
ITC's Lifestyle Retailing Business has established a nationwide retailing presence through its Wills Lifestyle chain of exclusive specialty stores. Aiming to provide the best in high fashion and international trends, Wills Lifestyle offers discerning customers a tempting choice of Wills Classic work wear, Wills Sport relaxed wear, Wills Clublife evening wear and Wills Signature designer wear.
ITC's has also established John Players as a brand that offers a complete fashion wardrobe to the male youth of today.
Wills Lifestyle is available in 90 exclusive stores in 40 cities and across more than 500 'shop-in-shops' in leading departmental stores and multi-brand outlets. The presence of 'John Players' was expanded to 350 flagship stores and 1,400 multi brand outlets and departmental stores.
Education and Stationery Products
ITC is the leading and fastest growing player in the Indian stationery market. Powered by the success of the 'Classmate' brand, the business recorded robust sales growth during the year. 'Classmate', India's leading student notebook brand available at over 75,000 stationery retail outlets across the country, is sourced from small-scale manufacturers, who have continuously improved their delivery and quality capabilities. Paper and recycled board are sourced from ITC's Units, which use pulp sourced from renewable forestry.
The Business has established Paperkraft Premium Business Paper, as an environment-friendly multi-purpose paper. Its green credentials are supported, among other factors, by ITC's membership of the prestigious Global Forest & Trade Network.
In non-paper categories too, the Business has registered a strong growth driven by the popularity of 'Classmate' pens, pencils, mathematical instruments, erasers & sharpeners as well as art stationery.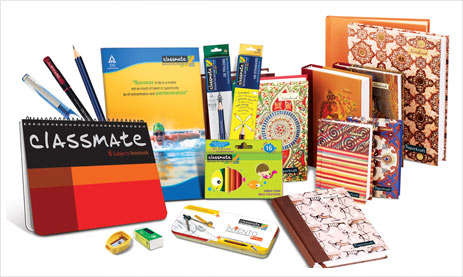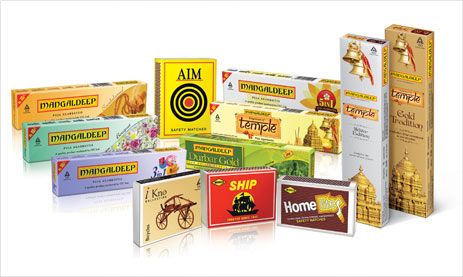 Incense Sticks (Agarbattis)
ITC's agarbatti brand, Mangaldeep, is the second largest national brand in the industry. Over the years, the Business has witnessed growing consumer franchise with the introduction of several innovative offerings.
The Agarbatti Business continued to provide livelihood opportunities to over 14,000 rural people through small and medium scale entrepreneurs and NGOs and Self Help Groups across India, contributing to the Company's commitment to the Triple Bottom Line.
Safety Matches
ITC's Safety Matches Business retained its leadership position in the market, driven by the popularity of its brands across market segments.