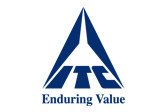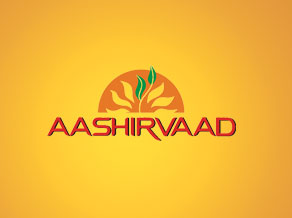 ITC entered the branded Atta market with the launch of Aashirvaad Atta in May 2002 and within a short span became the number one in branded packaged atta across the country.
'Aashirvaad' promises the Indian housewife the joy of providing her family with the most delightful home-made rotis, made from the finest quality atta. ITC uses the sourcing strength of its e-Choupals to buy wheat directly from the farmers to deliver happiness to the Indian consumer - Khusiyaan Chun chun ke (Happiness Handpicked) - Ek Vaada Sacha Sa - Shudhata Aur Sampoornata ka ! (A True Promise of Purity and Wholesomeness. 'Aashirvaad' is made from finest quality wheat that ITC has the unique capability to source through its e-Choupal network.

Aashirvaad Sugar Release Control Atta

Aashirvaad Sugar Release Control Atta is a blend of whole wheat flour and pulse/legume flours

forming a unique "Natural Grain Mix". Ingredients like oats and methi ensure that this Atta has a

Low Glycemic Index leading to a sustained release of sugar in the body.


Aashirvaad Whole Wheat Atta


Aashirvaad Select

Aashirvaad Select is a premium quality atta made from the King of Wheat, Sharbati. It is

100% MP Sharbati wheat harvested exclusively in the Sehore district of Madhya Pradesh.

Here, the golden fields are sun-kissed to perfection and showered by the right amount of rain.

Our experts hand-pick Sharbati wheat grains which are consistent in size and blessed with a

golden sheen, that makes Aashirvaad Select Atta, truly Select. As a result, dough made from

Select absorbs more water and hence rotis remain softer for longer.

Aashirvaad Atta with Multigrains gives you the wholesome goodness of six different grains - wheat,

soya, channa, oats, maize and psyllium husk. These ingredients infuse proteins, vitamins, fibre and

minerals into your diet. So you and your family stay active, healthy and energetic, everyday.


Aashirvaad Atta with Multigrains

Aashirvaad Salt

Aashirvaad Salt is made from natural sea salt crystals through an elaborate solar evaporation

process. When the water evaporates, a salt bed forms at the bottom of the basin. This salt is

then collected, and put through multiple cleansing procedures. Since no artificial processes are

involved, Aashirvaad Salt crystals are naturally grainy and naturally white. It is also enriched

with Iodine to take care of your family's Iodine requirements.


Aashirvaad Fortified Atta

Aashirvaad Fortified Chakki Atta is a source of nutrients like Iron, Folic Acid, and

Vitamin B12, which helps in meeting the daily micronutrient requirement while one

enjoys soft, tasty and nutritious rotis.

ITC launched this variant of atta in alignment with the recent recommendations made

by FSSAI to fortify wheat flour along with other products such as rice, milk, salt, oil and

processed foods.

Fortifying the staple atta with essential micronutrients like iron, folic acid and vitamin B-12

makes wheat flour a mass carrier of micronutrients and helps tackle the issues of -

a) dietary deficiency, b) nutritional anemia, c) vitamin and mineral deficiencies that impact

children and adults alike. In addition, appropriate intake of iron enables physical and

cognitive development in children, and improves the health of pregnant women.
Please visit our site : www.aashirvaad.com