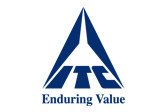 Fortune Park Hotels Limited

Fortune Park Hotels Ltd. is a subsidiary of ITC Ltd. set up in 1995 to cater to the mid-priced market segment in business and leisure destinations, it is today a professional Hotel Management company, with forty-seven operating hotels and many more in various stages of completion.
The 'Fortune Hotels' brand is further sub-categorized as Fortune Select, Fortune Park, Fortune Inn and Fortune Resort, thereby creating specialized products designed to suit the specific needs of various segments. 'My Fortune' is the latest addition to the Fortune brand portfolio with the second hotel under the brand now open in Bengaluru.
Proud recipient of numerous prestigious Travel Industry Awards, Fortune Hotels provides contemporary accommodation to business and leisure travellers through its wide range of accommodation in pertinent destinations, with emphasis on efficient service and great value.
For more information, please visit: www.fortunehotels.in