Our Talent Brand
Interrobang?! : ITC on Campus
KITES
AUT
Our Talent Brand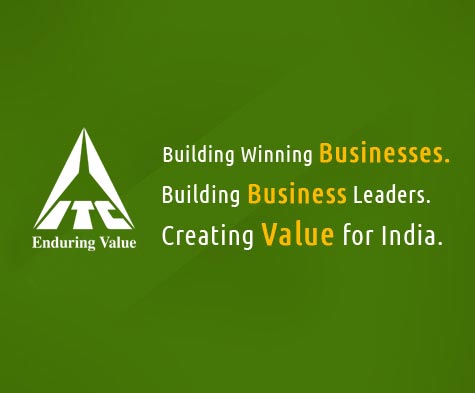 Our talent brand "Building winning businesses. Building business leaders. Creating value for India.", reflects our commitment to nurture world-class talent whilst providing people the opportunity to develop as leaders and make a contribution to a larger purpose. This unique brand proposition backed by its strong corporate equity, has enabled the attraction and retention of high quality talent. This talent pool and its strong alignment with our vision, has contributed to enhancing ITC's standing as one of India's most valuable corporations.
Our talent engagement approach is focussed on:
Attracting and nurturing quality talent supported by significant investments in learning and development; a culture of empowerment, care and concern supported by systems and processes that encourage engagement and involvement.
Creating a responsive, stakeholder-centric and market-focused culture that enhances organisational capability and vitality.

Our strategy of organisation is based on the principle of distributed leadership in order to unleash the entrepreneurial energies of our human resources. The strategy of organisation and its on-going emphasis on developing and supporting distributed leadership have ensured that each of our Company's businesses are managed by a team of competent, passionate and inspiring leaders.
Interrobang?! : ITC on Campus
Interrobang?!
ITC's unique campus engagement initiative 'Interrobang?!' provides students from select premier Management Institutes an opportunity to engage with us through a unique and interactive learning experience. The initiative comprises of 2 parts, namely, the ITC Interrobang Case Challenge and the InterroJam Sessions which are an interactive session with ITC's Business Leaders.
Interrobang literally means a cool non-standard punctuation mark '?!' - intended to express both the interrogative (?) and the exclamatory (!). 'Interrobang?!' aims to provide students precisely this experience with ITC on Campus - one where they can ask / interrogate our leaders to seek insights into our world class business practices and be assured of the 'aha' moments through our stories of challenges and successes.
As a run-up to the event, InterroQuiz, a daily online quiz is hosted on 'ITC Hub n Scope' - ITC's Talent page on Facebook. Students get an opportunity to learn more about ITC and also win exciting prizes. At the InterroJam sessions, students get an opportunity to dialogue with ITC's Business Leaders on Campus, as they unravel stories on ITC's World Class Brands, People Practices and best-in-class Supply Chain processes. This is where students also get to know more about the uniqueness of ITC.
The ITC Interrobang Case Challenge provides students the platform to ideate and present solutions to some of its current business challenges. The Case Challenge is conducted at each Interrobang campus with prizes worth upto Rs. 33 lakhs on offer across campuses. Students of the winning teams also receive a Pre-Placement Interview (PPI) opportunity with the Company.
Launched in 2011, 'Interrobang?!' has completed nine seasons. The 10th Season of Interrobang will also include select premier Technology campuses as well for this initiative.
Over the last nine seasons Interrobang has received an overwhelming response across campuses and has witnessed the participation of over 21000 students.
KITES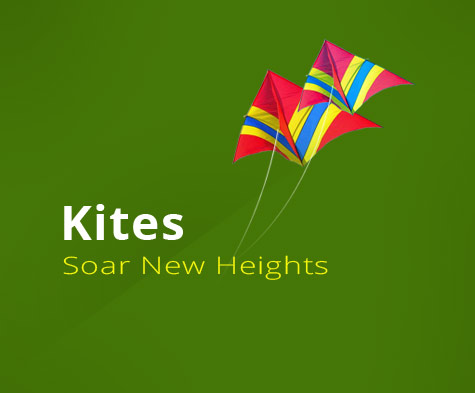 Knowledge, Initiative & Talent Excellence Series is ITC's Summer Internship Programme designed to provide tomorrow's leaders a unique platform to learn, experience and manage real business situations.
Indeed KITES is a one of its kind programme! Students are given the opportunity to experience the rigours of actual work/business scenarios, apply their theoretical learnings 'on the job' and gain precious insights into management, leadership and everyday challenges. In fact, KITES works both ways - while you get to intern with any of ITC's businesses and understand the core process of value-creation, we get re-energised by the host of new ideas, fresh perspectives and compelling observations that you bring to the table!
Internships are offered for a period of 8 weeks, during the months of April, May and June each year. KITES is an extremely important platform that enables us identify exceptional talent from the best of institutions in India, who have the potential to become the next generation of leaders at ITC. Interns are awarded Pre Placement Offers of Employment based on their performance during the internship.
Read More
AUT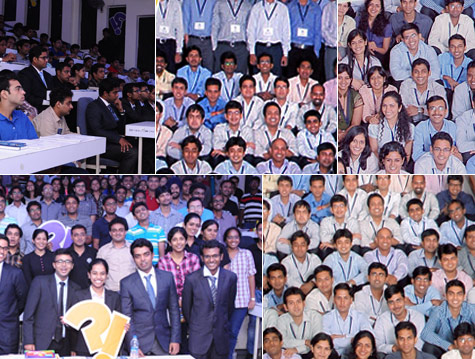 Overview
Assistants Under Training, commonly known as AUTs are students of premier engineering and management institutes who choose to pursue their careers with ITC, straight after they graduate from their institution. AUTs are inducted into the ITC system with the objective of nurturing and grooming them to be the leaders of tomorrow. From the day an AUT joins ITC, the Company ensures that necessary inputs are provided in terms of managerial development, cross functional and cross business exposure and indepth functional exposure in order to develop domain expertise, to equip them with the knowledge and skills required to perform their roles, as well as to lay the foundation for their growth and development as business leaders. AUTs undergo training for a period of one year after which they are confirmed as Assistant Managers.
AUT Induction:
AUTs, after they join ITC, are taken through a one-week corporate induction programme wherein various Business Heads introduce them to their businesses. The induction programme is also aimed at facilitating a smooth transition from campus to the corporate world as well as to provide an opportunity to interact with business leaders. On the whole the programme aims at giving an AUT an understanding of what defines ITC, how ITC works and the lives ITC touches!!!
Once AUTs join their respective businesses, they go through a division and function specific detailed induction programme which provides them a thorough overview of the business model of the division, introduces them to various functions within the business and gives them an extensively detailed insight into their own function. The induction programme is supported by projects and stints which help grasp the various nuances of the business and at the same time contribute to the growth of the Company.
Management Campuses:
ITC recruits from premier management campuses across the country for its Marketing, Human Resources, Supply Chain and EHS functions. The diversity in ITC's businesses, superior brand building capabilities, unmatched supply chain, experience in working in new and established businesses added to the large employee base and operations spread across the length and breadth of the country offer management AUTs a unique and unparalleled experience.
Technology Campuses:
Budding Engineers from IITs, select NITs join ITC and a world of latest technology, state of the art machines is thrown open to them. With 18 factories spread over the country ranging from Paper and Paperboards to Foods to Cigarettes, ITC is beyond doubt an engineer's paradise. Responsibilities begin early with exposure to projects, production planning, product quality, product development, tracking financials, state of the art machines, people leadership making ITC one of the most challenging, rewarding and enriching experience.
Read More